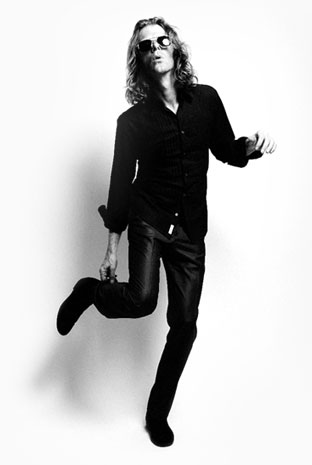 Radio Stations all over the world can now
download the artists latest tracks for FREE.
Click here to go to the artists Air Play Direct site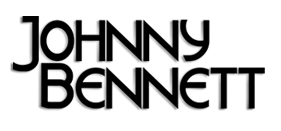 FEMALE FIRST

Johnny Bennett is one of those rare, but highly sought after artists - the breed of singer/songwriter who has lifetime experience and wisdom that literally gushes into the meaning and sentiment of every song he writes. Having previously held residency in Los Angeles, San Francisco, New York and currently Nashville, Johnny Bennett is well equipped to draw on varied walks of life, adding a precious depth and quality to his work.
Born in Indianapolis, Johnny Bennett was making music almost before he could walk. Picking up his first instrument, the flute, at just 4 years, he trained classically and before his age had even reached double figures he knew that he was going to be a professional musician. Hugely influenced by his older brother, who introduced him to Motown and rock of the 60s & 70s, Johnny was also fascinated by the sounds of the greats such as The Doors and Elvis Costello. But it was his training at The North Carolina School of Arts that opened his eyes to the ferocious competition within the music industry and he decided to turn his hand to writing.
By the time he was 20, Johnny was singing in rock bands and drawing on rock influences such as Pink Floyd, Led Zeppelin, early 80s Joe Jackson and Elvis Costello as he penned his rock classics. During any spare moments he could find, Johnny worked for free at the world renowned music venue, Fillmoore West in San Francisco, where he indulged in live performances from the likes of Blur, Eric Clapton and The Stone Roses, whilst playing intermission gigs in the Poster Room.
In 1999, Johnny took a leap of faith and launched his debut record, The Going Price, as an independent artist. A handful of singles and EPs followed including, Gone Missing EP 2005, Here's Tomorrow 2006 and Red Light Room 2007. Johnny's onstage performances became legendary too, wowing audiences as he opened for bands such as The Doobie Brothers and Spoon. Now, for 2009, Johnny presents us with his most prized work to date, his awesome debut album, The Violet Hush. Drawing influences from some of the greatest rock artists of our time such as The Stone Roses, Travis, Stereophonics and acoustics acts such as Turin Brakes, the Johnny Bennett sound for, The Violet Hush, is a unique blend of rock intertwined with pop and acoustic rock.
Written in two halves, the first in LA during 2005/2006 whilst Johnny earned a few extra bucks working as a bartender at late night celeb parties and temped during the day for a celebrity management company. The remainder of Johnny's lifetime acoustic rock picture book was completed last year in Nashville. However, once written this masterpiece literally took flight and, The Velvet Hush, was such a determined, crystalline piece of work that recording was complete within less than three weeks. The Violet Hush, takes its name from a poem by L.A. Milam, which sparked Johnny's imagination of the crisp early morning hours during which he wrote the album tracks.

This debut album, which was co-written with Ali Nikou and Suanne Gray and produced by the highly sought after, Duane Lundy, is a 10-piece picture book in melodic form – each track paints a lyrical snap shot of varied life experiences in LA. From aggressive gripping rock tracks such as, World on Fire, through to the mellow drift-away tones of, Sailboat, this album delivers indulgent diversity by the bucket load.
Johnny Bennett is a raw, honest and talented performer delivering pockets of awesome music with every song he performs. With a set of worldwide dates planned, including a European leg with gigs in the UK, plus a new single, Sailboat, set as a prelude to the album launch, Johnny Bennett is an artist who promises to make an enormous dent on the UK scene throughout 2009.
FEMALE FIRST