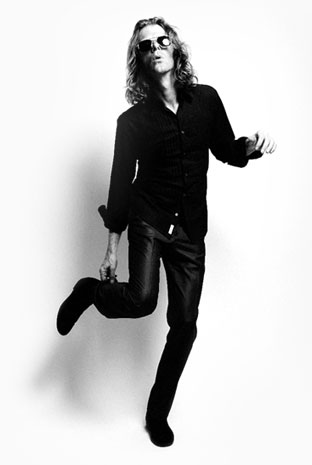 Radio Stations all over the world can now
download the artists latest tracks for FREE.
Click here to go to the artists Air Play Direct site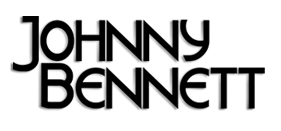 LINEDANCER

Johnny Bennett was born in Indianapolis and began playing his first instrument, the flute, aged just four. By the time he was 20 he was singing in rock bands. Opener The Violet Hush (85bpm) is a pleasant track with a good beat and there are definite influences of the Sterophonics, Travis and Elvis Costello. This is worth consideration as a dance track.
Sister Pharmaceutical (76bpm) this has a terrific beat somewhat reminiscent of punk and new wave. Why are you so happy? (60bpm) this song is somewhat of dirge but has nightclub two step rhythm and who knows, there have been dances to a lot worse tracks than this. Done with it (82bpm) is a contemporary number and I can see this one appealing to many as it is bang up to date and does have a good beat.
Sailboat (101bpm) in a complete musical style change Johnny delivers a waltz style number that is very melodic and seems to have a metronome ticking away in the background, I really like this. The Big Affair (102bpm) you would swear that Elvis Costello has sneaked a track in as Johnny's voice is superb on this very contemporary song. World on fire (94bpm) once again Johnny surprises with a Stray Cats style track with an awesome backing with slide guitar. This is funky, rocky, cool and I absolutely love it!
One Night Bag (82bpm) is a smooth song and so very different from anything else on the album. Think Cat Stevens. Lights in the Drive (82bpm) this track has the same bpm as the previous one but is completely different in style. Once again Johnny reverts to a more acoustic style and his voice is as smooth as chocolate. The closing track You will begin (90bpm) is once again a departure from the rest of the album. Very jazz infused and Andy Mason on piano certainly earns his fee. The slapping on the double bass, the brushes on the snare drum, and the jazz guitar highlight the fine musicianship on the album.
It is difficult to pigeon hole Johnny Bennett's music but then is it really necessary to do that? There is certainly an eclectic mix on The Violet Hush, and a few tracks here that could be good for dancing. Variety is the spice of life, they say…
LINEDANCER