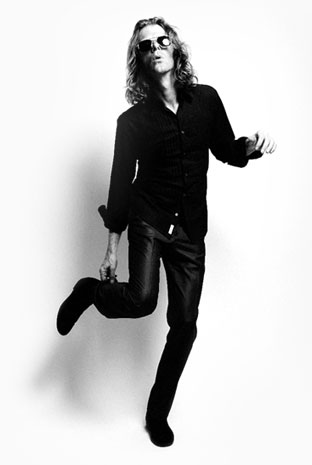 Radio Stations all over the world can now
download the artists latest tracks for FREE.
Click here to go to the artists Air Play Direct site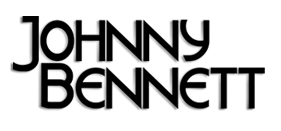 BOOTLEG

Johnny Bennett appears to enjoy shuffling the deck and keeping things loose, incorporating a variety of genres into The Violet Hush. It begins as a contemporary (and raw) rock album that morphs into something more sedated and soulful, then abruptly ending as wonderfully jazz flavored. Bennett boasts an elegantly deep and nasally voice that sounds like Train's singer doing a fine Leon Russell tribute.
On rocker material ('World on Fire,' 'The Violet Hush' and 'Sister Pharmaceutical') Bennett's clearly got the chops and fire to handle louder, more boisterous rock songs. He sings and testifies, specifically on 'World on Fire' in which he declares, "Speak your mind/You'll end up dead…The world's a whore/And hates the crops" and "From California/Coast to coast/You'll look for love/But just find a ghost." No one is left unscathed or left not called upon in Bennett's scorching diatribe about world affairs. It may be unhappy but sure sounds like a Sunday sermon meant to rouse the apathetic.
Where The Violet Hush really succeeds is in its slower, more reflective songs. But as he slows things down, gets more internal, Bennett shines significantly and mines his soulful side better. His chorus on 'The Big Affair' glows and 'Sailboat' has shades of country mixed with torch song balladry. 'One Night Bag' and 'Lights in the Drive' hit home and stand out here while 'You Will Begin' sounds like it should close out a smoky after hours club.
Bennett succeeds in all aspects of The Violet Hush, never having too many ideas in one place. In a time where career longevity is uncertain Bennett has the chance to beat the odds. Here's hoping he makes a handful of genre diverse albums, especially on the jazzy side.
BOOTLEG