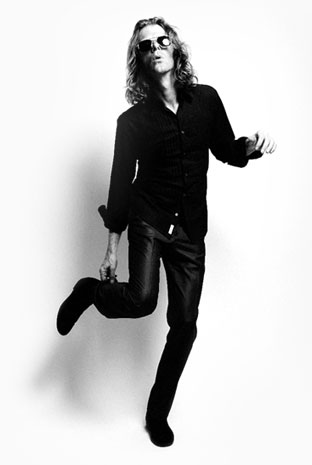 Radio Stations all over the world can now
download the artists latest tracks for FREE.
Click here to go to the artists Air Play Direct site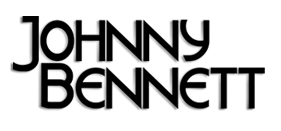 TOXIC PETE

'The Violet Hush' by LA pop-rocker Johnny Bennett is a pretty diverse work; from the anguished pop ballad to the hard rockin' roadster through to the mournful country crooner, Bennett is able to express his sentiments with equally believable panache as he moans and groans with pained realism and gritty passion.
'The Violet Hush' is a sizeable piece of mature pop for the more discerning ear and although Bennett calls on his rock roots more than any other, 'The Violet Hush' is essentially a commercially biased album of well crafted songs that cover most moods and have a real down-home, boy-next-door, friendly familiarity. Bennett vocalises with great emotion; his slightly husky, throaty delivery is well suited to the more heart-felt emotional works but works just as convincingly when just rockin' it out big and bold.
Bennett's all-encompassing, genre-bustin' musical journey takes the listener from electrifying Dylan-esque belters like 'World On Fire' to the gently Damien Rice-esque and folkish 'One Night Bag' visiting Springsteen-like light industrial rockers 'The Violet Hush' and 'Sister Pharmaceutical' along the way. It doesn't stop there though, Bennett crams so much into this album that it can feel like you're listening to a 'best of' compilation or a 'mixtape' sampler - but of course it's not, it's just Bennett's visionary take on a modern theme. What 'The Violet Hush' might lack in genre continuity it more than makes up for in musical bedazzlement! If variety truly is the spice of life then Johnny Bennett offers you a very palatable medium curry with all the essential trimmings - go on, tuck in and enjoy 'The Violet Hush' in all its glory!
'The Violet Hush' is a real grower too; one listen and you might be just a tad confused, listen again and it all starts to fall nicely into place, again and you'll be in, caught-up, hooked and ready to go! 'The Violet Hush' by Johnny Bennett is a classy and compelling piece of mid-ground rock of the highest calibre and with the potential to be a monster!
TOXIC PETE